In 2015 we organized the 2015 World Rowing Tour. Over 70 rowers from 19 countries rowed the length and breadth of Lake Maggiore. What better way to discover and admire the beauty of Lake Maggiore than from a rowing boat?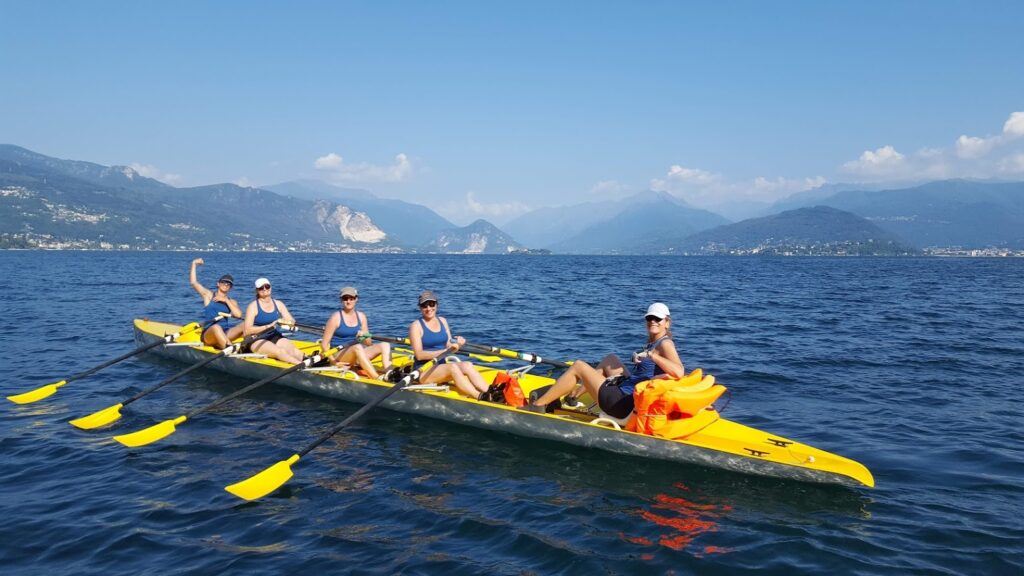 Since then we have had the pleasure of organising many rowing tours for rowers from all over the world. Our tours are tailor-made according to our guests' rowing experience and requirements using Coastal Rowing boats which are ideal for rowing on such a large lake.
Tours are usually planned over 3 to 5 days rowing different routes each day. During a break in rowing it is possible to enjoy a visit to one of the many interesting sights around the lake, lunch in a local restaurant or simply a cup of coffee at a lakeside café.
We also organise itineraries for non-rowing guests, and alternative itineraries in case of bad weather conditions when it is not possible to row on the lake.
Safety is important, and we always have a tour guide and staff on a support boat and, where necessary, support staff and transport on land to provide assistance for the duration of the tour.
We can provide information and assistance for accommodation, transport and other activities in the area.
For further information on our rowing tours on Lake Maggiore or other beautiful rowing locations in Italy, including participation at the Vogalonga in Venice, please contact us at: rowingtours@canottieriluino.it